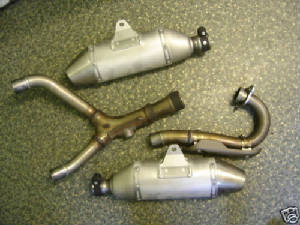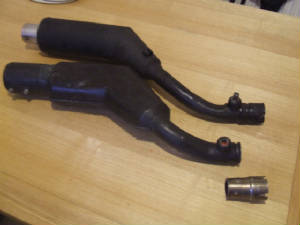 The newer style muffler above I'd bought brand new and decided not to cut it up and as I still had the old original 1985 muffler, I used that one. After measuring, I cut the front section off it (where it joins the header pipes) and cut the same length off the CRF250R linking pipe. After welding the bits together, some black heat paint and a couple of aluminium hangers for the mufflers to mount to the frame all that was left was to mount it and fire the old girl up.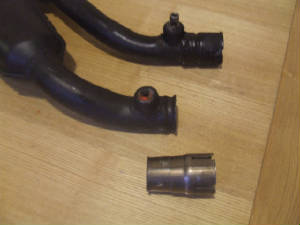 The piece I cut off the linking pipe to use as a guide for the amount to cut off the 1985 XR250 muffler.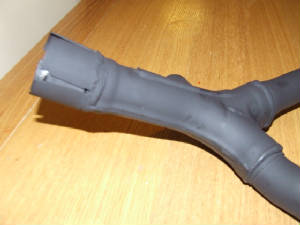 Linking pipe with 1985 section welded on and then painted.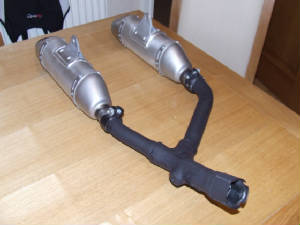 All done and ready to attach.